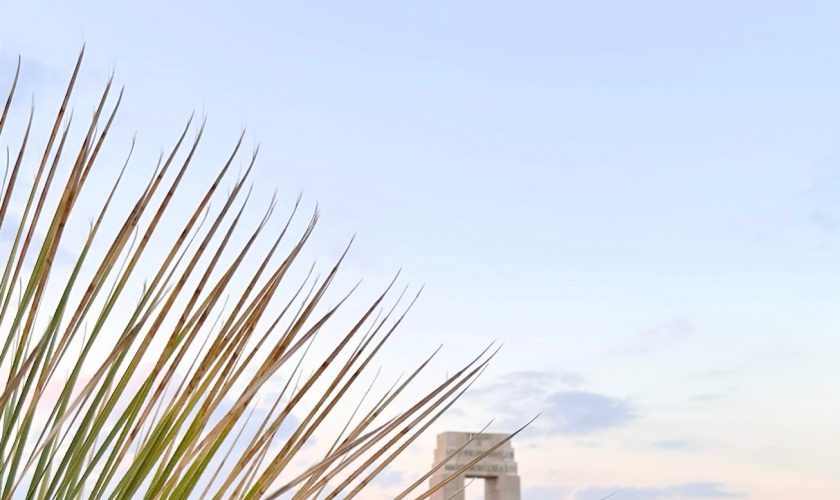 Do you know the mysterious history of the bergamot? Where does it come from, what are its qualities and what does it mean to Reggio Calabria?
Let me take you on a culinary journey through unexpected flavors and unique ingredients. Come with me! This press trip organized by the Chamber of Italian Commerce in Switzerland and the Chamber of Italian Commerce in Reggio Calabria puts the bergamot fruit in top light!
Why the bergamot's origin is mysterious
Some say it comes from Pergamum in Ancient Greece, others trace it back to the Canary Islands. Reggio Calabria decided to take care of this citrus fruit. Today 90% of the world's production is gathered there. Bergamot can be found in various products and applications. On my press trip, I tried it as fresh juice, in an artisan gelato, elaborated in savory creams paired with fish or veggies. Nevertheless, mostly Bergamot is found in perfumes because of its freshness, and multi-faceted aroma. It is also used in many other aromatized products, such as cosmetics and detergents, as an essential ingredient in Earl Grey tea.
Bergamot releases "happiness hormones" dopamine and serotonin. Aroma is the only sense that can work on every level of our being: physical, emotional, and spiritual. It works like a magnet to attract the best things in your life.
How to recognize the bergamot fruit
The bergamot has approximately the same size as regular oranges, often it's pear-shaped. It's green or yellow depending on ripeness. It scent is more floral than other citrus fruits, while the flesh and juice are tart, bitter, and spicy.
200 kilograms of bergamot give 1 liter of bergamot essential oil
What are the health benefits of bergamot?
As well as protecting the heart, bergamot has several other health benefits. The essential oil helps to reduce anxiety and stress and may also help to relieve mild depression. Bergamot also has antibacterial properties and is effective at killing some strains of listeria.
Hiking in Aspermont and help harvest bergamots for your next aroma therapy at home!
What if you could escape your busy work life to spend a week in pure nature? The B&B "il bergamotto" located in Condofuri hosts international visitors that stop here on some nights booking the famous hike trail of Edward Lear's. This evocative 7-day walk goes among enchanting Greek-speaking villages, majestic centuries-old olive groves, and fascinating torrents. Owner Ugo revealed that some guests come to help with the harvesting of the bergamot to create their own aroma therapy essence oils, also yoga classes have taken place in his beautiful garden. Ugo cultivates 2000 bergamot trees among oranges and other fruits. His father had a bergamot plantation and he taught him everything he knows. His B&B has a beautiful view over the riverbed of the Amendolea and offers rustic, pleasant rooms with comfy beds off the beaten path with a unique view. Plan the harvesting activity in January. Get in contact with Ugo to get a detailed offer +39 347 601 2338.
There is a Calabrian dialect of Greek called Grecanico. It is is the variety of Italiot Greek used by the ethnic Griko people in Calabria. This area has common recipes and music instruments as the island of Crete!
Reggio Calabria and beyond
This region of Italy has a lot to offer, besides Bergamot. Bagnara IGP is known for their Nougat and Greco di Bianco grapes. This wine is produced according to ancient Hellenic methods. Fish lovers won't have to go far when they're here, because stockfish are also still produced in this region.
Save this Foodie & Travel bucket list for your next Reggio Calabria visit
Ho to get lost in Scilla & Bagnara Calabra, two Seaside Towns
Scilla is one of the best-known destinations listed in the area for tourism. The town is well equipped to welcome tourists offering every kind of comfort.
Bagnara Calabra rises at the foot of the Aspermont, in the middle of two rocky spurs. This town boasts a long sandy beach whose sea becomes purple. If you are looking for a place to stay during your visit to Costa Viola, this is the perfect location. Over the years, Bagnara Calabria has become a real seaside town, with plenty of summer residences and resorts. They welcome travellers from all over the world.
This press trip to Reggio Calabria has been organized by the Chamber of Italian Commerce in Switzerland and the Chamber of commerce of Reggio Calabria. A big thank goes to the entire team that accompanied me throughout the days with much passion and dedication.
Do you like to explore more travel stories? Read them here!