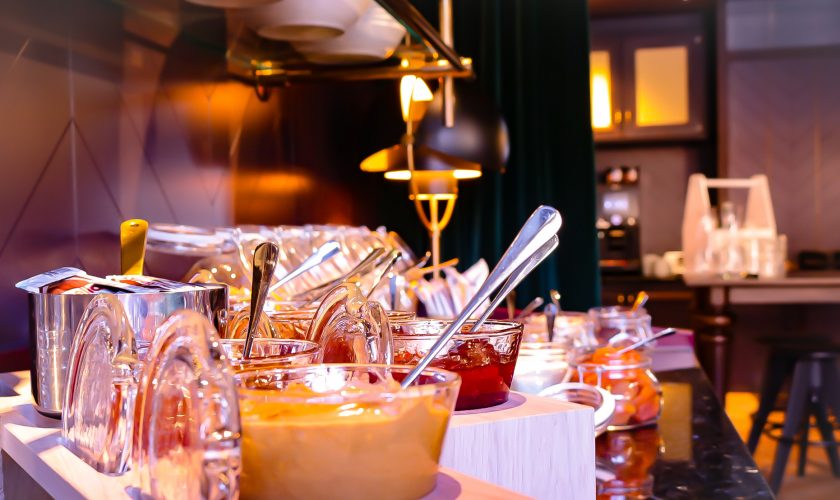 My personal highlight: L O V E at first sight – architecture meats a modern alpine lifestyle
Welcome to Flims and to The Hide Hotel, a destination in Graubünden that will touch your heart! The hotel is located in the midst of nature, adjacent to the valley cablecar station, only a few metres away from the slopes, bus station and malls in the recently created apartment area "Stenna".
The alpine pearl has been designed by the renowned Gothenburg-based and multi-award winning designer team from Stylt Trampoli.
All materials and fabrics are chosen to match perfectly together, this makes the ambience contemporary in unison with the natural surrounding of the beautiful alpine way of life. This can be experienced from the lobby to the rooms, in the SPA area and in their restaurants.
The cozy sofa around the fire place in the lobby lounge is the perfect spot where to sip an aperol spritz!
Accommodation
Find 42 double rooms and 5 suites located on the top floor of the Stenna building. Experience a penthouse lifestyle! All rooms are spacious and functional. The Furniture is timeless and very warm. The terraces are super large and invite you to relax! Choose from a double room or Junior Suite. Find more about special packages and rates here.
Forgot to pack your backpack? No problem, use the practical backpacker you'll find in the room!
SPA & Relax
Take your SPA bag and find out where to relax best! Finnish Panorama Sauna with direct mountain view, a steam room, sauna, rain showers, relaxation room, as well as a private SPA area for two people spread over 1000 m2.
For the sporty ones, enjoy their state-of-the-art Fitness room!
Restaurant & Drinks
The Deli offers cuisine from Lebanon, Israel and the Arabic region combined with regional specialities. The relaxed atmosphere is expressed through a warm alpine interior style. Perfect for lunch or dinner. I love the open kitchen that allows looking over the shoulders of the Chefs.
My personal highlight: Roasted chicken breast in a Tagine perfectly aromatized and tender, mixed with fried eggplant squares and mozzarella because oriental meets local!
The Hide Dinner is the restaurant of the renewed Chef Adrian Tschanz you should absolutely try.
Choose vegetarian or vegan dishes made with regional ingredients. The menu includes traditional plates combined with a cuisine Adrian Tschanz experiences all around the world.
Once the accommodation has been chosen, it's time to discover all activities around Flims such as hiking, climbing, biking or skiing! Explore the most beautiful Alpine Lake with unique turquoise waters called Caumasee. I put together some suggestions for you in this blog post here.
The Hide Hotel – Address: Via Nova 80, Flims 7017, Switzerland – www.thehidehotelflims.com/