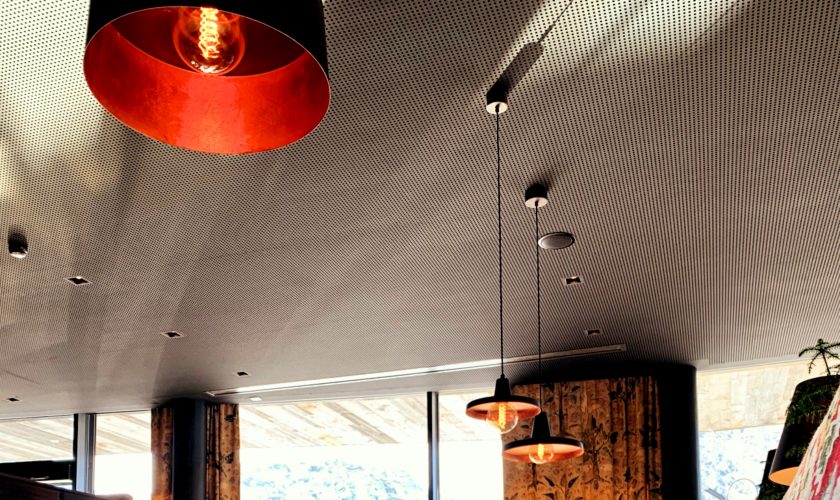 My personal highlight: Discovering the most charming and sustainable Hotel in Switzerland in Arosa
Welcome to the hidden gem Arosa is located in the region of Graubünden in Switzerland about 2 h train ride from Zurich. This blog story shares with you a travel experience suitable for a weekend trip or week holiday in the Swiss Alps. No matter if you choose to travel in summer, autumn or winter, Arosa offers outdoor activities and the best culture or wellness all year round. Get more on the destination here.
I had my friend Annasole with me for the weekend and guess what, it's the perfect spot to just relax your soul and have fun together in the snow!
Why choose 4* Valsana Hotel & Appartements for your trip
The interior design is characterised by the eccentric designer Carlo Rampazzi and makes it easy for every guest to feel at home either in the "living room" area, at the restaurant, on the beautiful outdoor terrace and especially in the hotel room. The warm colours of the furniture and materials used with their partly natural shapes create a mix of alpine and oriental home atmosphere. In the decoration, nostalgic elements catch the eye: absolutely play a song on the vintage turntable with some vinyl of Frank Sinatra!
Every room has different interiors: My favorite one is the sofa a colorful vibrant flower imprint.
The 115-year-old hotel was completely demolished in 2015 and reopened in December 2017 as a new three-part, modern hotel with 40 spacious rooms and junior suites and 9 apartments. The hotel belongs to the Tschuggen Hotel Group and has been renovated with a budget of ca. 50 Mio. Why so much you think? Because the owner's approach was to create innovative and avant-garde surroundings was to support a clear conscience for every visitor!
Guests are given the opportunity to offset the emissions generated by their journeys! Several sustainable projects in cooperation with myclimate are available, check them out!
The food concept at Valsana is clean, healthy and where ever possible regional and local, this is why for example you find only European wines on the menu and meat from free-range animals or certified fishing operations. The SPA features different fair cosmetic brands, just to name some of their environment-friendly projects!
Accommodation
Find 40 double rooms and junior suites between 33 and 52 m2 and 9 apartments with hotel service between 79 and 86 m2. In Winter double rooms are available from CHF 357 incl. breakfast buffet per day, in summer from CHF 227 incl. breakfast buffet per day. Appartements start at CHF 557 for 2 person /day (winter) and in summer at CHF 427 for 2 person /day. Book your room here.
Wellness, Gym, Yoga & SPA
Enjoy your Yoga lesson in the morning held by Instructor Julian or a guided snowshoe hiking adventure or just some relaxation in the 800 square meters of their wellness oasis. There is a pool facing the majestic alps, a steam bath, and saunas. I absolutely recommend also their massages after a fun afternoon in the snow! If time permits, book a personal training from the program R1: The "Athlete of Life" offer, conceived in cooperation with the Munich R1 Sports Club, not only builds on strength training, but also pursues a holistic approach to work-life and energy balance, mindfulness, nutrition, and exercise! Get a full picture of all of their Sports & Spa services here.
Restaurant & Drinks
The hotel restaurant TWIST is a casual way to enjoy healthy food. The cuisine designed by Chef Marco Campanella is particularly versatile and offers something for gourmets, fans of vegetarian and vegan cuisine as well as conscious gourmets. Find mostly regional products for example the salmon Lostallo from the company Swiss Lachs. I absolutely recommend sharing plates, as this is the best way to taste a bit of everything from their menu. My absolute favourite dish was the barley risotto with mushrooms, dried tomatoes, leek, and basil.
Enjoy a drink at the bar where you can find a variety of Swiss spirits including extraordinary Gins!
Why does using the latest technological innovations minimize the hotel's impact on the environment!
What happens in the cellar of the hotel is something I've never seen before! The entire Valsana complex is heated using geothermal probes and by capturing and reusing waste heat from other appliances that are ordinarily lost to the surroundings. This waste heat is stored in a large tank or ice battery, essentially a large water tank housing a 400m pipe register of 1.5 m high pipes.  Hotel Valsana is probably the greenest hotel in Switzerland.
Thanks to its energy concept, it uses virtually no fossil fuels.
Want to know more about this fantastic concept: get it here!
A warm thank you goes to all of the Valsana Staff that is incredibly hearty and always helpful; and to Stephanie and Michael Lehnort and Rahel Rohner, the PR Manager that made this press trip possible.
Address: Valsana Hotel & Appartements, Oberseepromenade 2, 7050 Arosa, Phone: +41 81 378 63 63, info@valsana.ch
In the mood to discover more lovefoodish travel stories? Get them here!