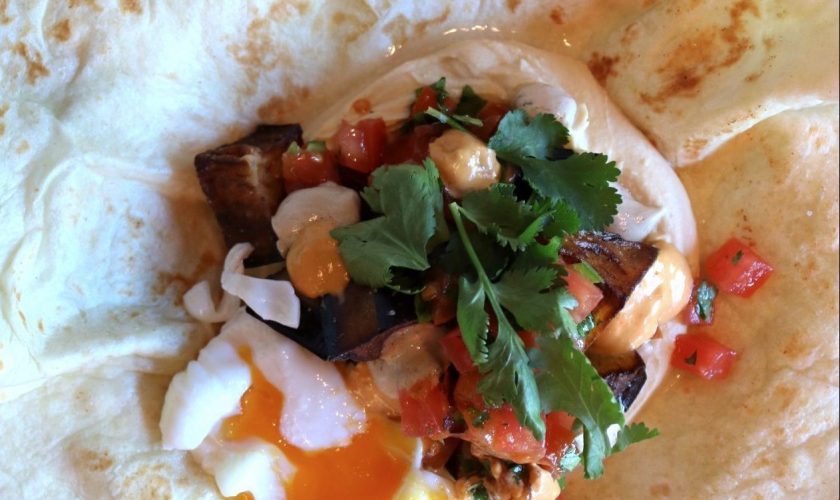 My personal highlight: Discovering a view over Zurich's industrial Kreis 5 through a pink glassed door in the sauna
25 Hours Hotel offer surprising spots in several European cities. These people create living concepts for travelers that make one feel home away from home. It's not only their company philosophy, you feel this by yourself when entering their door. It's the attention and dedication from their staff. The FREITAG bag or portable music pill you find in the room. The bike or mini car you get for free to explore the city.
What impresses, too, is the interior and accuracy of the selected design and materials. The ambience always bases on a story.
This is Zurich West
An urban fast developing industrial area in Kreis 5, approx. 15 minute bike ride to the city centre of Zurich. Around here you can feel, the startup culture. Modern living spaces and clubs are based here, too. The hotel is embedded in a building where you find offices, apartments and shops.
Experience decent timeless beauty at 25Hours Hotel Zürich West
Everything is tone in tone and not overloaded, elegant and colorful. The Swiss designer Alfredo Häberli gave his touch to the house. His inspiration follows the motto: "the smile of my hometown". He invites guests to explore Zurich's and Switzerland's hidden beauty. Show more than bank, chocolate and watches. Alfredo designed for brands as Camper, Iittala, Kvadrat or Vitra. He knows how to create living spaces.
This is 25 Hours Hotel Zürich West
126 rooms in the categories silber, gold and platinum
meeting space for up to 120 people
event room with a well equipped kitchen for team events
club floor to relax
NENI Restaurant with eclectic east Mediterranean cuisine inspired by Chef Haya Molcho
sauna with a breathtaking view over Zurich through the pink glass
mare kiosk with quality products as food, books, gadgets and gimmicks
ue boom bluetooth speakers and FREITAG Bag in all rooms
iMac workstations
free of charge mini car and bike rental
a hearty and service oriented staff that makes you feel home away from home
Art Installations by Alfredo Häberli
Accommodation
Find 126 rooms in the categories: Silber, Gold and Platinum. The Platinum rooms offer a balcony with a wonderful view over Zurich. There are bunk-bed rooms, too. Get all room details here.
Modern and functional interiors complete the rooms. Nicolas Bovet the Sales & Marketing Manager of the house mentions, that even the door handle is thought out. It's made with a material that gives the perfect grip when touching it.
The hair dryers in the rooms are one of the best used in the industry from the brand black mambo. A great hair dryer is Something the Hotel Manager Anita Vogel appreciates herself when traveling.
Seminars &  Kitchenclub
I fall in love with their event room! Book the room for some team cooking or kitchen battles. Prepare the menu yourselves, supervised by the 25hours kitchen & service team. Find all the available kitchen events here.
The whole house has great spaces for workshops and conferences. Find more details about their seminar rooms and offers here.
Food at NENI
The restaurant offers a open space for lunch, after work and dinner. The interior is very fancy bright and invites people to relax at the bar after a busy day.
NENI is famous for eclectic east Mediterranean cuisine inspired by Street food style from Tel Aviv. Haya Molcho is the Chef and founder of the NENI restaurants. She runs the restaurant business with her 4 sons. She loves to travel so the dishes are internationally inspired. Most of the food can be ordered as Balagan. Balagan is a lovely way to define an sympathetic chaos in hebrew. Order across the menu and share with your friends.
I liked the Sabich very much. Sabich is a streetfood from Tel Aviv. It comes with baked eggplant, hummus, tomato salsa, tahina with amba and poached egg in a tortilla.
The Jerusalem plate is a must try, too. Comes with grilled strips of chicken breast, bell pepper, onions, oriental spices and fresh herbs, hummus, tahina and pita bread.
For breakfast I love their tea selection called samova and hand made fruity jams  from local producers.
My personal highlights
Walking through this house feels like being on a mini tour through Switzerland. The concept of Alfredo Häberli is perfectly set into place. Guest feel like in wonderland. Me too.
The dessert is my culinary highlight! The Kanafeh with a Mozzarella-Ricotta filling, Joghurt ice cream and minced pistachios was fingerlickn' good.
I felt home here. Thank you to the staff for this wonderful experience and being part of the Lovefoodish travel guide.