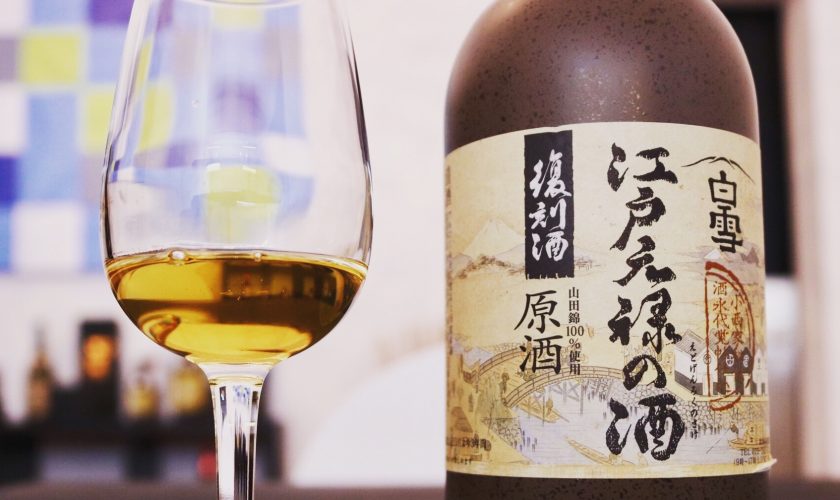 Zurich blogging at sake shizuku Store – handpicked corns of rice processed to an exquisite drop of joy. Sake is pure life.
My personal highlight: Finding out that sake is more than a drink, it's an integral piece of Japan's culture reflecting a multifaceted life full of traditions.
Curiosity for blogging in Zurich brings me all the way to the Letzigrund area in Zurich Kreis 9, where Marc Nydegger since September 2013 is running his company shizuku GmbH and since October 2016 the sake shizuku Store. In Japan shizuku GmbH is supported by J. Kobayashi Co., Ltd. to guarantee a personal and immediate contact to the local breweries.
shizuku means "the first drop falls". That is why here you discover premium drops from Japan. Find more than 30 different sake, from classic premium drops up to modern interpreted sparkling sake. There is a large selection: A sweet umeshu (plum wine), a shochu (distillate) or Japanese rum. shizuku supplies to private and gastronomic consumers and offers also an onlineshop (www.shizuku.ch). In any case I suggest stopping by at the sake shizuku Store to get all of Marc Nydegger's professional advices to find the type of sake you like the most.
I for example learned that sake pairs perfectly with grilled meat or a Cheese Fondue beside classical dishes such as Sushi. Some sorts are enjoyed with food, some are ideal as an aperitif or digestif.
Find here a suggestion of sake brands to be found at the shizuku Store
Inatahime Ryokan: Salty and leathery nose. Aromas of lime blossom and soja mix withnotes of dark chocolate, coffee, tobacco and nutmeg. Price: 37 CHF, moreinformation here.
Karaku Amakuchi: Intense and vivid Junmai Ginjo. Fruity, sweet with notes of lychee and fresh strawberries.
Price 39 CHF, more information here.
Kachiumamai: Gentle, sweet and slightly fruity Junmai Daiginjo. This premium drop has won 3 Golden Stars by the iTQi (International Taste & Quality Institute). Price: 72 CHF, More information here.
(Sake types from left to right)
Why a Swiss guy decides to bring the heritage of Japan all the way to Zurich
Marc Nydegger left the country for an exchange year in 1997/1998 at Minami Highschool in Nagoya and 2005/2006 at Waseda University in Tokyo. His fascination about Japan brought him to study Japanology beside Economics/International Law.
Talking to Marc makes me understand, that today one of his motivations is to pass over his personal Japan experience with unique traditional heritage through a product that incorporates these values the most. The sake. It takes only a few minutes to catch that his knowledge about sake is remarkable and full of personal dedication. Marc is a Certified Sake Professional that lives the passion through his veins. Besides sake he loves to cook Japanese Cuisine, too.
The history behind sake-from a beverage of the gods to a drink for the common people
Getting in touch with the Japanese culture is enriching for me, too. I knew there is more behind the production of sake. Sake is Japan's traditional alcoholic beverage. It is so persuasive that in the Japanese language, the word for alcohol is simply "sake."
I found out about the existence of a god of sake. The same god of rice growing and harvesting. Many centuries ago, when people prayed for ideal growing conditions they used to thank the god for the successful harvest. This drop of alcohol linked everybody to their gods and brought people together in congeniality. That is why, sake took on a vital role in religious festivities, agricultural rites, and many different ceremonial events, from marriages to funerals to business achievements.
Marc suggested me a movie called "The Birth of Sake". If you are interested to see the whole picture of sake including the production and what it means to Japanese culture I absolutely recommend it to you, too. Watch the trailer here!
Some technical facts on how sake is produced
The techniques used to make sake are unique in the world. Rice is milled to a fine white grain and steamed, and then two simultaneous processes occur. The rice is broken down into sugar through the action of koji microorganisms, and at the same time the sugar is fermented into alcohol through the action of a natural yeast.
In general, there are five basic types of sake. Each requires different brewing methods and a different percentage of rice milling. For example, there is rice which is unmilled (100%), there are grains where 15%, 40% or 65% are polished away.
The grade of polishing can somehow influence the quality of the sake. The husk, or outer part of the rice grain, contains kind of nasty impurities. By grinding them away the husk and move toward the kernel, the impurities become fewer and fewer, until the pure starch is hit.
Some important facts about available types of sake
(source http://www.shizuku.ch/index.cfm?action=content.displayKnowledgeContent#28 and www.esake.com/)
Did you know that?

sake differs from other alcohols. It's created out of three major types of microorganisms found in the natural environment: fungi, bacteria and yeast. Popular alcohol, whether beer, whisky, brandy, vodka, gin, tequila or rum, use only one type of microorganism – yeast.
sake brewers use three components: koji spores to make the koji mold, lactic acid bacteria to stabilize the mash, and yeast to ferment the mash into alcohol.
Sake cheese pairing September 12, 2017, Store, 7 pm
Are you interested in getting to know more about these delicious drops of Japan? Marc and I are planning a sake cheese pairing on September 12, 2017 at shizuku Store.
Save the date and or send me an email to get more information.
Useful links for your next Japanese Travel